Environment
Education
Uluru Coastal Environment Education Centre (UCEEC)
The Uluru Coastal Environmental Education Center was set up by TEWFI soon after the 2004 Tsunami and plays an important role in creating awareness in young minds on the rich marine ecosystem prevalent in this region and also good waste management practices.
The UCEEC is a unique initiative set up to educate and facilitate research on the local marine eco system. Its main goal is to create awareness of this unique eco estuarine environment among st children and the wider community.UCEEC works to encourage green initiatives and showcase renewable new technologies. Local clean up campaigns, as well as a rainwater harvesting project at UCH improves the quality of drinking water and reduces reliance on the well.
An Uluru sewerage and waste water processing and treatment plant is about to be set in place. Environmentalists working in the area have made valuable contributions into building this into a resource and learning center in which a large number of specimens have been preserved. Children from local schools and the wider community visit and learn about all the species living in the estuary and the plant and animal life in the surrounding region. Children gain from hands on experience in kitchen gardening, recycling of waste and tree planting. The Center conducts an outreach programme in local schools sharing information on the environment and in involving children in reusing waste to create products.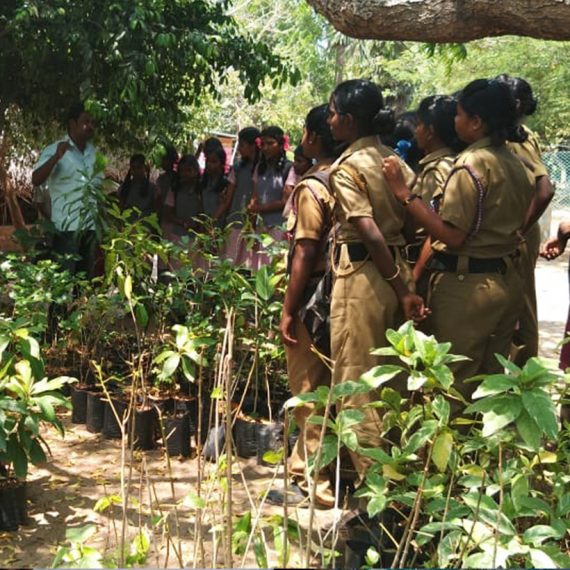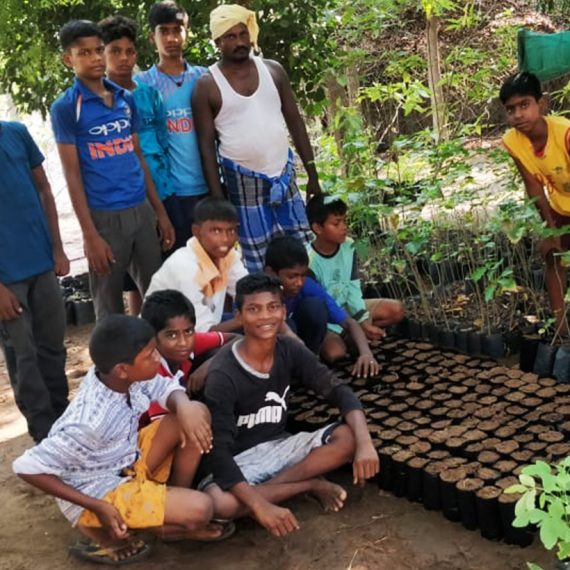 Call : +91 7639598405 or email: admin@tewfi.org
Every rupee can make a difference. Every human can change the world.
TEWFI has since assisted in the following ways
Provision of desks and fans for classrooms
Provision of a school kitchen
Construction of fencing around the school
Employment of one full-time teacher to assist the school to combat the problem of poor teacher attendance, with the aim of eventually employing more teachers
Computer classes for the children, computer training for teachers, and on-call support for technical problems with computers
Health, hygiene, and physical education initiatives developed by TEWFI social workers.
Regular after-school English tuition classes organised and monitored by TEWFI social workers, and run by TEWFI volunteers.
Construction of the school's first toilet facilities, as previously children had no option but to relieve themselves in public in unsanitary conditions. In addition, as evidence of TEWFI's long-term commitment, TEWFI also employs a local caretaker for these toilets to ensure that they are cleaned, monitored and maintained.
Environmental education classes, as part of the Coastal Environment Education Centre's activities
Provision of safe drinking water (in progress)
Children's Nature Camp
Summer Camp
Bio Resource
GIS (Geographic information system)
planting seeds
Uluru Coastal Environment Education Centre
In the near future the following planned activities will be implemented at the Costal Environment Education Centre
Training for Green Teacher – every quarter (four times a year)
Children's Nature Camp / Summer Camp – during holidays and whenever possible.
Research study on the Costal Estuarine Ecosystem (Kalivelli) – every month.
Students / Teacher exchange programme.
Outreach programme for surrounding coastal and inland village school students / eco club students through the centre.
Environmental education and awareness programs for the surrounding villages.
Coastal eco education for various groups like self-help groups, panchayat members, farmers, fisher folk, school headmasters, teacher and students.
The centre can be used by marine and coastal eco system for visiting groups and other Environmental Resource and Research Centres.
Material preparation for headmasters and teachers from the schools of kadapakkam panchayat.
Conducting exposure visits to different kinds of forest and other environment related places to create awareness on our environment.
Involving village clean campaigns, village plantation and handicraft workshops.
The center will deliver environmental education aims for the UBS school's education programme.
Production of Environmental and coastal eco system education materials.
GIS (Geographic information system) mapping of kadapakkam and other coastal villages with relevant information for the community.
Environmental Awarness Class
Lectures series about one of the many components of environmental concerns.
Kitchen Garden
Growing and harvesting our own vegetables.
Student involvement
Children work at keeping the garden area clean and ready it for planting.
Awarness on Organic Farming
Flowers and vegetables  grow well in our environment. We help this process by planting seeds.
Tree Plantation
UCH children have been involved knowing the importance of the trees and tree plantation.